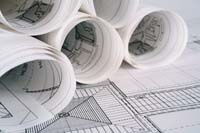 Quickly expand your firm into green building.
Over the years, we've met countless design professionals who tell us, "We want to get into green building, but don't know how." Or they say they are "waiting for the right clients." Why delay doing what you already know is the right thing to do?
Let us help. We can train your staff in-house, help you develop office standards, and even fill your library with green materials and finishes.
Once you're up to speed, we can join forces and partner together to pursue various RFPs and proposals. By combining our design and sustainability experience, we could create some wonderful projects together.
---
Ways we can help you
Partner as a team in response to various RFP's that would benefit from our design or sustainability expertise.
Conduct an in-house design charrette with your staff to reviewthe projects you've got on the boards.
Expand your own service offerings to include Green Building design and learn
---
Photos from our workshops










---

Research Areas
The focus of our research efforts continually expands as we target new topics annually. For cutting edge data on renewable energy, sustainable redevelopment, and more, explore our industry intelligence.

Book a Consultation
You can benefit from our expertise right now. Even if you need just a few of hours of advice, we're here to help. Schedule a consultation right now. Often you can find an opening the next day.

Tap Into Our Expertise
If you're renovating your offices, planning a move or greening your operations, you can get many of your questions answered in one of Eric's books. Grab your copy today!