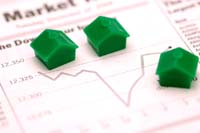 Speed return on investment and lower operating costs.
Whether you're buying and flipping properties or seeking to grow your rental revenue, we can help.
A "green" building does not have to cost more. Let us bring our extensive experience to uncover the opportunities to add green features and benefits to your projects.
Even if you already have an architect you're working with, we can help. Let us work with you and your architect to enhance your project with energy-saving systems, time-saving construction methods and green amenities to attract buyers.
---
Ways we can help you
Design a beautiful, green project that will attract buyers and not increase your construction costs.
Manage the LEED Certification process for your projects. Since 2004, we've been managing the LEED process for hundreds of buildings, many of them "firsts" in their market.
Work with your current architect to improve the energy use, water consumption and construction methods of your upcoming projects.
---
Select Projects










---

Research Areas
The focus of our research efforts continually expands as we target new topics annually. For cutting edge data on renewable energy, sustainable redevelopment, and more, explore our industry intelligence.

Book a Consultation
You can tap into our expertise right now. Even if you need just a few of hours of advice, we're here to help. Schedule a consultation right now. Often you can find an opening the next day.

Tap Into Our Expertise
Stop struggling to find ways to green your projects. You can get most of your questions answered in one of Eric's books. Grab your copy today!